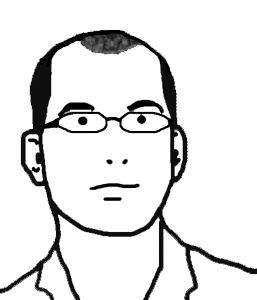 Jochen Schmidt
 Digital Event Designer, based in  Berlin.
Studies in  comparative  literature,  media  design  and  computer graphics in Berlin, Paris, Madrid, Cologne and New York.
After  the  realization  of  multimedia  theater  shows,  namely  with Robert Wilson  and  Fabrizio  Plessi, development  of  real-time animation  applications  like  the  virtual  studio  (EU  consortium  1994),  CAVE (Coca-Cola  marketing  events  1995-1997),  virtual  characters  (Japan, Korea,  Taiwan  1998-1999),  theme  park  shows  (World  Expo  2000, Bertelsmann Science Centre 2001) and rich media developments.
Since 2003 engaged in the domain of digital cinema developments as a researcher, producer and consultant. Member of the jury for digital test beds in Berlin-Babelsberg; cooperation with the 'D-Cinema Alliance' at Fraunhofer Gesellschaft to establish interfaces and interactive narration models for alternative content events.
2009-2010 in the People's Republic of China with the EU-China Management Exchange Training Program METP, including workshops in Chinese language and business education at UIBE Beijing and CEIBS Shanghai, and market research activities for digital cinema developments in East Asia.
Participated largely in MOOC developments and online learning courses since 2012; also accompanying start-up businesses for interactive online edutainment and serious games, including  virtual reality prototyping since 2014.
Member  of  the  Industrial  Advisory  Board  of  the International Conference on Entertainment Computing (ICEC); Member of the  organizing  committee  for Alcatel Foundation's NMI conference. Since 2003, evaluation of new media developments for the EU CORDIS program. Member of the European Chinese Management Association EUCMA.
Production Experiences

2015  Business Development for Consumer VR in Berlin
2011-2014   Consultant producer for online edutainment in Berlin
2009-2010   Participant EU-China METP in Beijing
2003-2009   Digital event designer for alternative content in Berlin

2000-2002   Special events at World Expo and Millennium Dome

1998-1999   International producer for virtual idols in Tokyo/

Taipei

1995 -1997   Project manager for marketing events in Berlin

1994   Animation supervisor for TV productions

in Hamburg

1992-1993  Science artist at FhG/GMD in St.Augustin

1991-1993  Teacher for 3D-animation at KHM in Cologne

1990   Assistant director for Robert Wilson

at the Schauspiel Frankfurt

Advanced Training

2014 World Economic Forum Technology Outlook
2013 Wharton Business School MBA Foundation Series
2012-2014 MOOCs and Online Learning see here
2009-2010 Chinese language course UIBE, Beijing
2009 Chinese Business Workshop CEIBS, Shanghai
2007-2008 IBB-TCC Start-up business training
1998-1999  Japanese language course in Tokyo
speaks German, English, French, Spanish
Japanese and Mandarin on conversational level

Education

1993 Diploma for audiovisual media in Cologne with Bernd Girod

1990-1993 Postgraduate studies in media design and computer graphics at the Academy of Media Arts in Cologne

1991 Scholarship (DAAD) for Columbia University, NYC

1989 Studies at the video school Metropolis in Madrid

1988 Master degree M.A. in Berlin

1985-1986 Literature comparée at

Université de la Sorbonne Paris

1982-1987 Studies in comparative literature at Freie Universität Berlin
Start-up Projects 2003-2014

Commercial Projects 1994-2002

Art and Research Projects 1990-1993