All annual PAX events which normally take place locally in different regions in the US have been summarized for a one-week-long digital streaming event this year. Included in PAX Online was also PAX Australia. Together with partner event EGX Digital in the UK, PAX Online x EGX Digital offered a 24h streaming buffet for 8 days with everything related to gaming culture you can imagine.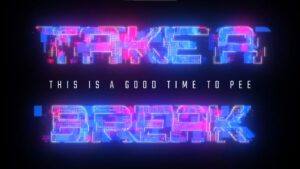 PAX events are usually known for their fandom activities. But you could also follow professional discussions for game developers, workshops for Cosplayers, instruction panels for digital educators, lectures on game history and many insights into the making of games. Along with the vast offers of promotional gameplay streams, you could download playable demos on Steam during the festivities or meet up with the developers on Discord chats.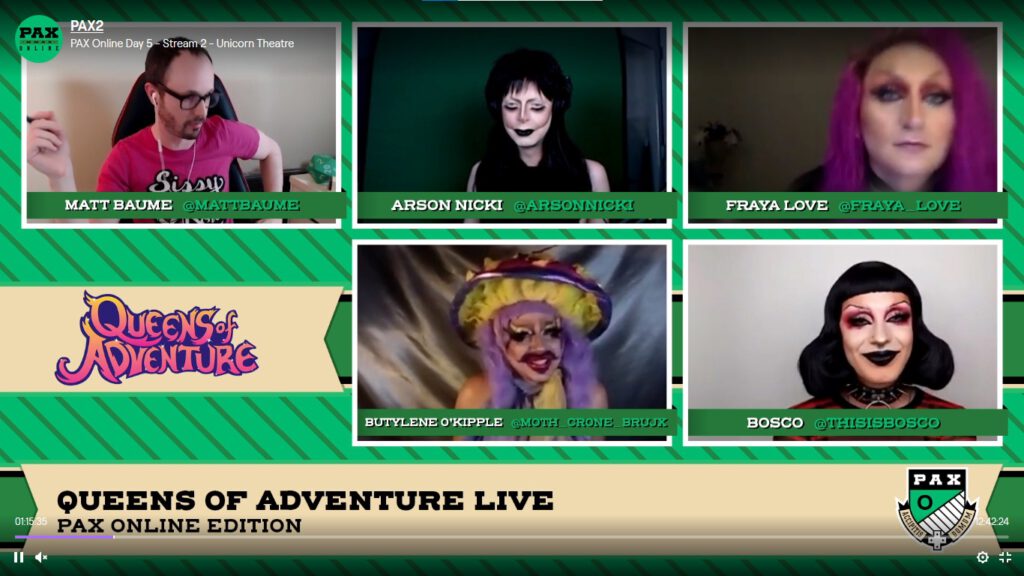 The US-American streaming part noticeably featured fan communication in a way we normally know from Hollywood promotions or comic book conventions. There were many 'behind the scenes' showcases where team members and more often voice actors shared their experiences with their respective roles in the making of games. They answered questions of the viewers and gave background info on certain plot twists. Games were presented like blockbuster movies. The online presence of real actors sometimes made the impression of a press conference of digital gaming characters.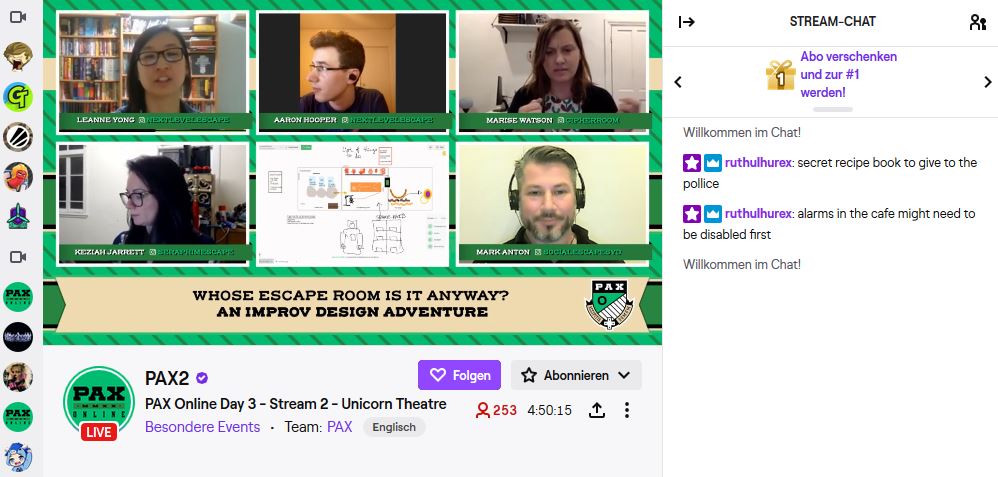 The Australian streaming part came up with some really fantastic ideas for audience participation by offering live brainstorming sessions with game developers. The streaming participants developed some ideas for a certain genre like escape rooms or adventure games and integrated viewers' suggestions from the chat into their elaborations. The EGX streaming part had a slightly more professional focus where the British game industry provided insights into the making of games and motivations for entering the industry.
VR was not really in the focus of the gaming festivities. Downloadable VR demos on Steam were scarce. Among the handful of offers, there was an abandoned student project, an asynchronous multiplayer game demanding a lot of organization over several platforms to even get started, and a visually impressing adventure game with rather conservative gameplay mechanics of teleporting, climbing and puzzling.
I enjoyed very much a vivid discussion panel on the future of VR going far beyond gaming. A hilarious lecture video recapped the failure of Nintendo's Virtual Boy in the 1990s. A very engaged presentation of the team of the multiplayer game Spaceteam VR, which originally was a mobile game, showcased all aspects of today's VR game production. Referring to their experiences with presenting their developments at former EGX real-world events, they demonstrated very clearly how important direct communication with fans and consumers is for the immersive gaming sector.
The most concise event on VR was a panel on future events broadcasted in Altspace VR. VR developers, organizers and influencers discussed the possibilities to go even more digital for games promotion with online multiplayer demo events and social VR. The panel sorted out the pros and cons of online meetings and demo sessions in VR to do business entirely online. The highly insightful exchange on future perspectives and actual experiences with VR online promotion pointed to some very interesting developments for practicability in the coming years. But for the moment, we still have to go with streams and Zoom conferences without the actual possibility of handing over our developments directly to interested consumers for expanding the VR gaming community.