'Fear of missing out' is a habitual feeling at the annual Game Developer Conference, with all the many parallel tracks of exciting topics. But this year's GDC was especially fearful due to the scheduling in a hybrid format. After last year's digital edition, GDC 2022 went back to normal – somehow – by maintaining digital accessibility – somehow. Portal jumps between different access channels and time tunnels with different transmission schedules created an interdimensional wormhole experience, for the local audience in San Francisco as well as for the virtual audience at home.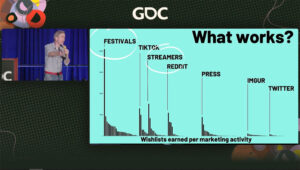 The experience on site certainly was the most complete one, whereas the online access was restricted to limited streaming events of the conference. But even on site, many lectures had to be streamed into the conference halls, with lecturers sniffly talking from their homes. The home audience could watch the recordings of the live events later, or had to wait until the conference passed to watch on demand on GDC Vault. The introduction of GDC's 3D-Theater was a very interesting experience: on-site events were broadcasted live into a digital twin of the event venue, with participants' webcam representations from home positioned around the screen like in the backseats of the real venue.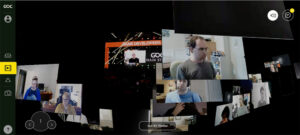 The pandemic and the industrial shift coming with it still dominated quite some talks. However, the resulting reflections of the industry on production reorganization and tool restructuring for virtual cooperation issues were not sufficiently systematic. You could easily miss rare hints like the mentioning of extra studio cameras for home teams during extensive motion capture sessions in large productions. GDC left the actual discussion of pipeline agility to AWS, who offered their usual online webinars, and Nvidia, who extensively featured cooperation tools on their affiliated parallel running GTC online conference.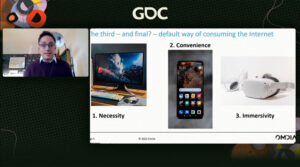 The conference also offered a Future Realities Summit on immersive media and the Metaverse. Still a tiny segment of the thriving game industry, VR is now considered one of the major benchmarks for Metaverse qualification when comparing actual platform developments with future immersive perspectives. VR came also into play for storytelling enhancements in traditional games as a real-time pre-production tool. But the focus on cinematic production formulas in favor of authentic platform innovation also shows the industry's restricted view on spatial computing – mostly due to deadlocked media traditions on the local level of GDC. Areas where silver screen and internet industries are less dominant than in the US may have a first mover advantage for the immersive benchmark qualification.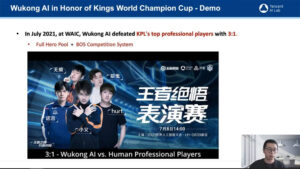 Unity offered an in-person introduction into PSVR2 development on PS5 that will be available later on GDC Vault, and Sony seemed to have demonstrated the new VR system behind closed doors to selected developers – a convincing proof of the advantage and significance of on-site experiences. On the other hand, this limited, cautious reveal at the game industry's formerly best suited launch pad for product innovations and developer acquisition also puts some question marks behind Sony's constrained hardware distribution and GDC's current capabilities.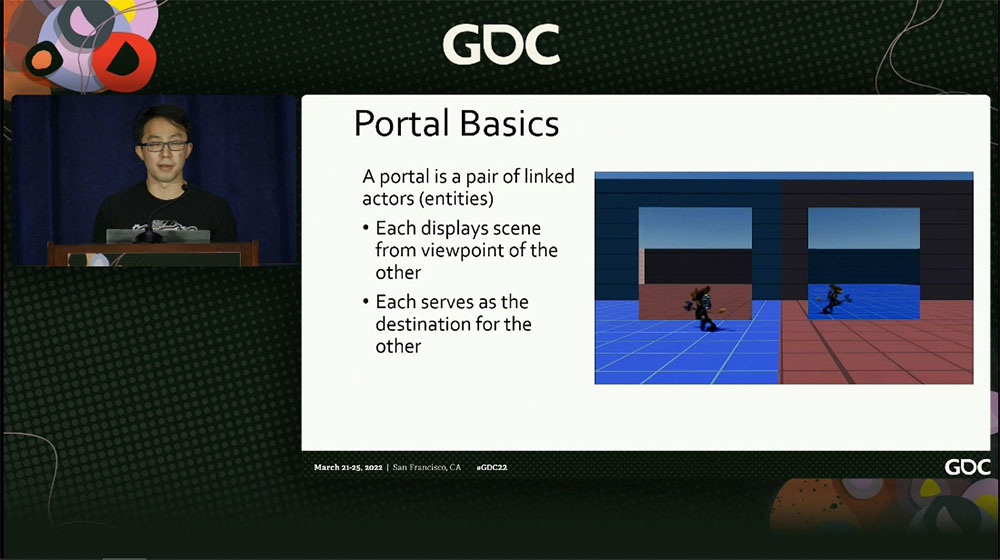 The local aspect of GDC remains essential for personal meetings, intensified business development and showcase scenarios. For this year, it may have been a bit early for GDC to go back to normal. As habits have already changed to more remote working conditions, exchanges on (virtual) organization and production can be handled more effectively in other (virtual) formats. In this regard, it may have been a bit late for this year's GDC to go back to normal. After completely normal and fully digital events, the hybrid experience still needs some tweaking. The 3D Theater shows a promising perspective for a 'hybrid normal'. It certainly helped to soothe my metaFOMO in the exciting Localverse of GDC 2022.