Forced to continue an online presence for another year, Gamescom 2021 once again became a streaming event for trailer promotion. The business part was skipped entirely and moved to Devcom. The show nevertheless presented some interesting shifts in perception for a possible development of game promotion, as well as for the relevance of games in our present society.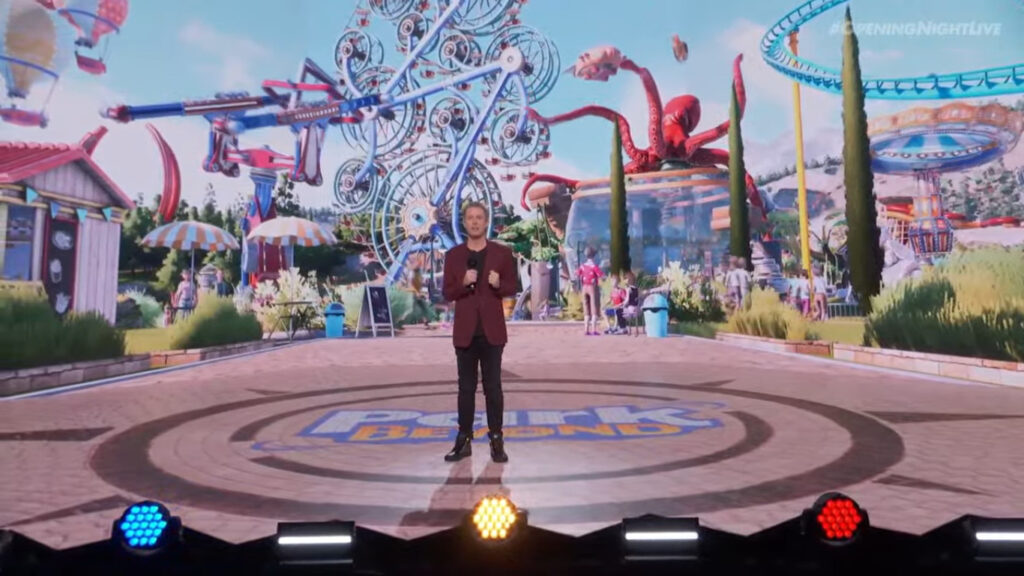 Gamescom Now keeps holding the middle spot of the annual major promotion triad between E3 and TGS, corresponding to the position of Gamescom ONL in a row with Summer Games Fest and the Games Awards. Publishers adjust their promotion material more or less interchangeable between these landmark events and their proper product release windows.
Gamescom also promoted significant industry activities, pointing towards an expanded understanding of games as a platform for social events and user generated content. Epic Games featured this Metaverse vision with a music concert on its Core platform during ONL, with some streaming time on the Gamescom Now hub and with an event window in the Epic Games Store itself. Gamescom now serves as a launch pad for virtual online events.
Unfortunately, neither Core nor the Epic Games Store provide access to VR at this moment. Gamescom did not deliver any news on this fundamental element of meta elevation. The Indie Arena Booth announced a traditional flat-screen RPG on PC that will be released with a VR mode. But there was no footage nor further information on VR gameplay, and the industry did not show any sign of understanding spatial computing beyond hybrid modes with traditional screen designs.
Due to pandemic conditions, the postponements of bigger game releases were noticeable even in the traditional markets. But these conditions were also responsible for a general uplifting of the game industry, which became obvious at side events like Gamescom Congress: serious games and playful education now are very significant topics for the digitization of schools and work places. In this current, political debates on legal frameworks for internet and games now form a substantial part in promotion campaigns for the upcoming national elections in Germany.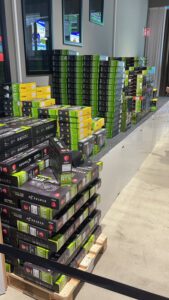 Although the streaming event could not replace the local game festivities of a traditional Gamescom event, the digitized edition managed to expand the event brand and pointed to virtualization perspectives for a hybrid trade show continuation. The local promotion aspect was demonstrated in a very convincing way by Nvidia delivering gaming hardware – actually in short supply – to local retail stores for the duration of Gamescom. Even if the game industry continues to tread water in spatial computing, VR can become a key element of hybrid promotion events by combining this local hardware attraction with meta gaming and virtually universal accessibility.