IFA came back to life in 2022 on the Berlin fair ground after a cancellation in 2021 and a digital edition in 2020. The pandemic worries now make way for other critical developments in global trade reorganization. The fair ground was not as busy as in pre-pandemic years, although the program made quite a complete impression. In general, the whole show was shifting from a consumer event to a more concerted trading convention.
'Deglobalisation' and 'resilience' were the topics marking the IFA Summit+ this year. Opened by a philosophical overview of western globalization achievements with a slight notion of ending the era of abundance, the summit nevertheless tried to defend the concept and reorganisation of globalization even under challenging conditions. The lectures focused on supply chain issues, economic bottlenecks, ecological energy shifts, political conflicts and upcoming recession fears to provide strategic outlooks for manoevering businesses through the trials of interdependent trading activities.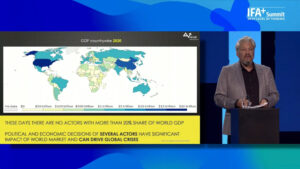 While many big consumer brands were absent on the show floor, especially from East Asia, the remaining companies presented ever growing OLED screen sizes, foldable smartphones and labtops, flexible gaming monitors that could bend from flat to curved formats and viceversa, energy-saving home equipment and kitchen appliances and many innovations for health and fitness tech. IFA now replaces CeBIT by overtaking the former computershow's digitization topics.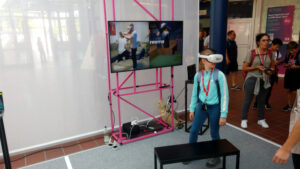 Immersive technologies were mostly related to rather traditional showcases of panoramic videos and training applications. But there were some easy accessible VR installations for onboarding especially a young audience and kids to immersive entertainment. Various smartglasses impressed with comfortable design and adaptive portability features like individualized, exchangeable lenses for people wearing normal glasses. The light weight and adaptability pointed to promising adoption rates for AR glasses in the near future, even if the smartglasses shown at IFA were mostly designed for portable video screenings instead of immersive simulation scenarios.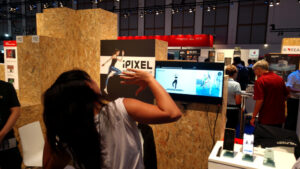 The innovation hall IFA NEXT lined up start-ups and green technology trends with pitch sessions, lectures and panels on a center stage. Especially Corean companies and Chinese start-ups from the Shenzhen region impressed with AR applications and machine learning tools. European innovations focused more on environmental topics, mobility and audio design. Meta promoted once more the 'Metaverse' which now shifts away from VR towards an expanded multimedia potpourri. But their cooperation announcement with Qualcomm for XR chip production was one of the more significant indications for the immersive industry at this year's IFA show.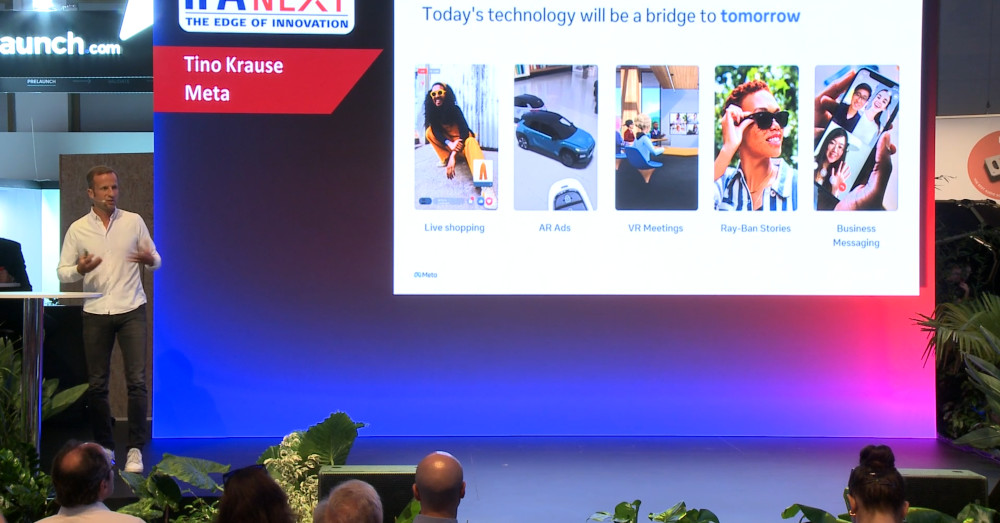 Another IFA announcement may have even deeper and more effective implications for the electronic entertainment industries on a global level: the newly adopted industry standard for smart home applications Matter wants to facilitate interoperability for home digitization. It may even promote independent private area networks one day which could turn the questionable Metaverse supervision into a locally managed network of decoupled Matterverses – a very constructive way of confident reglobalisation in times of obvious deglobalisation necessities.