Pandemic aftermath deflation, consumer price inflation, a looming recession and financial insecurities in tech driven business areas also affect the game industry's actual development perspectives. The general economic outlook for the industry remains slightly diminished compared to the pandemic heydays of the past. But Virtual Reality seems to become one of the few market segments of moderate growth. Circumventing the Metaverse cooldown, GDC reflected this slightly optimistic tendency against all odds with interesting lectures and production exchanges of actual VR gaming developments.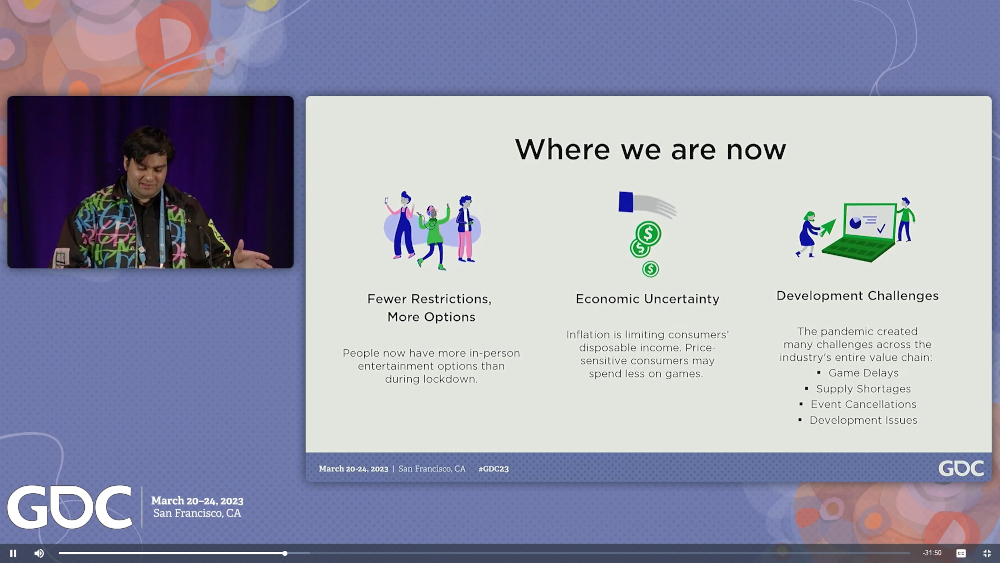 The market forecasts for VR vary a lot, but they all indicate steady growth. With the ongoing second-generation installments for PCVR, Standalone VR and console VR headsets, the lecturers now compared stages of the VR past with future perspectives of this medium and actual tendencies in traditional mainstream gaming. Standalone VR achieved a solid standing in the console market, closing up with traditional non-VR console brands. The former Nintendo Wii continues to serve as a reference model for social immersion, prospective market outlooks, and platform promotion improvements.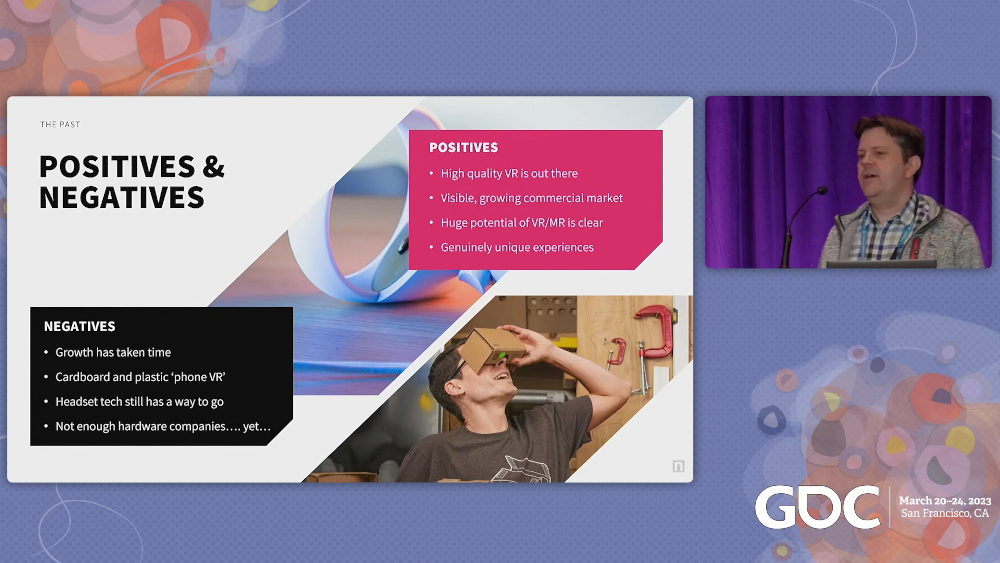 The product postmortems and experience exchanges stressed the difference and finesse of VR production challenges in comparison to traditional flat screen procedures, demanding much more systemized testing and self-experience during development in contrast to long-established engine routines. Meta sponsored a whole day of talks to motivate developers for a switch of platform, and to demonstrate the company's expectations for Mixed Reality. Sony equally presented the PSVR2 system on the show floor and teamed up with the Unity Engine to acquire content suppliers and hybrid cross-platform productions. HTC showcased their upcoming camera-integrated body trackers, pointing to the next technical stepping stone in virtual embodiment.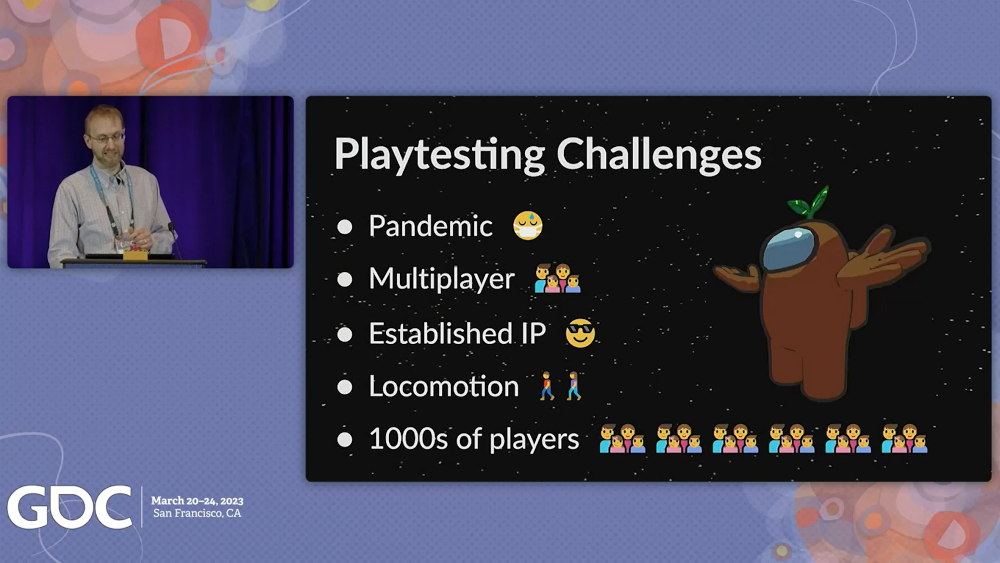 Biometrics are beginning to play a more important role for play testing, player behavior analytics and render optimization. Unity's presentation impressed with measurable performance advancements by use of eye tracking features, while Meta stressed face-tracking features for social interaction and monetization opportunities. Apart from HTC's innovative body tracking system, Pico will release wearable consumer trackers for their VR line-up this year, Sony already released a separated body tracker system in Japan, and Meta experiments with body tracking from the headset cameras.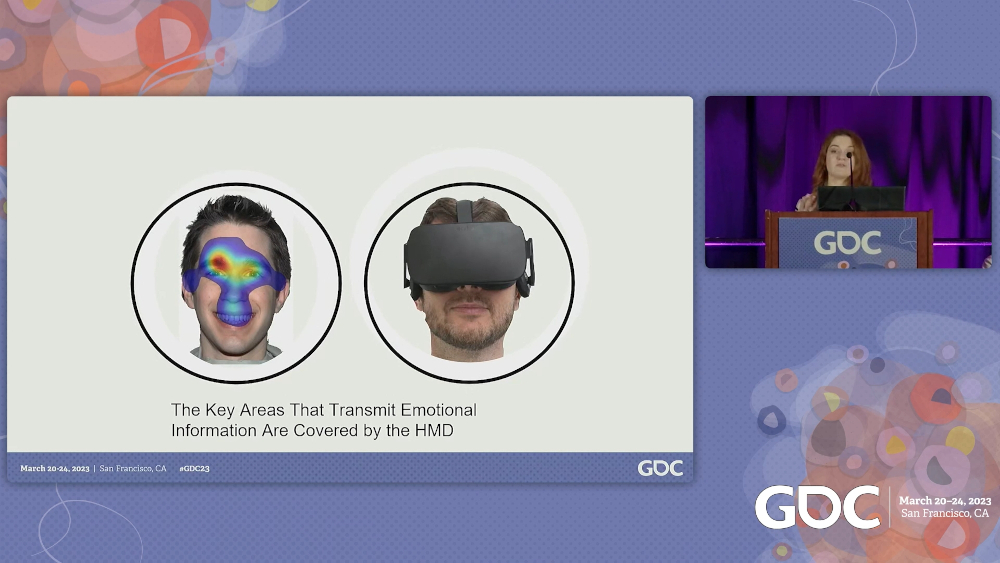 Despite the ongoing progress in handling biometric data influx and render optimization bottlenecks, and despite the promising number of new headset releases throughout this year, VR stays a rather marginal niche in the gaming markets. The attachment to traditional development tools and the propensity for reinsurance with hybrid distribution on mobile, consoles and PCs, may even prevent the medium from finding a place of its own. In fact, the repetitive references to former Wii success stories indicate not only the necessity of surpassing the technologically driven marketing in favor of more attractive content offers and accessible use cases. It also shows the industry's indignation to overcome the past and the presence by thinking out of the game history box.